#1: "Rebecca and the Mechanical Mansion"
Creator : Hiro Mashima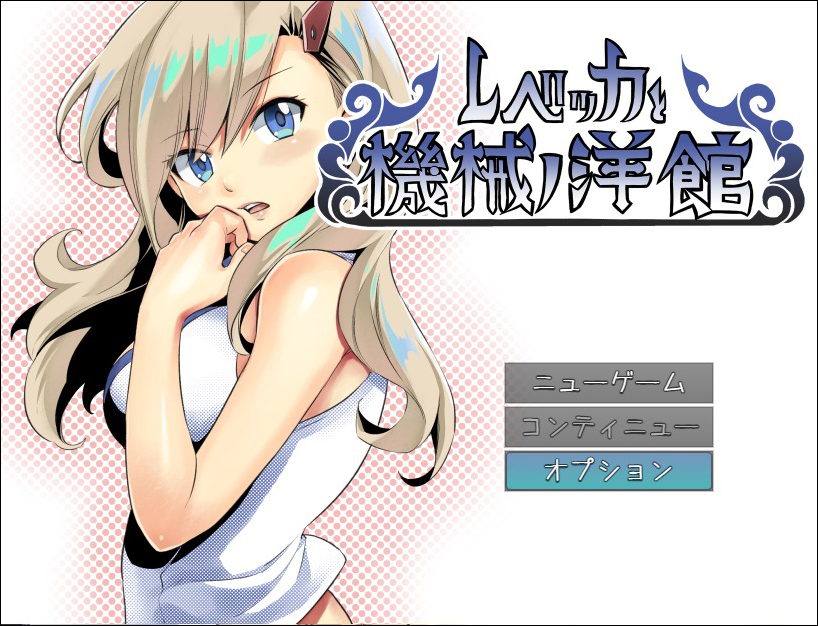 To film some content for her AONEKO Channel, Rebecca and her crew visit a haunted mansion. This is an adventure game in which Rebecca must escape from the dungeon she has been trapped in and navigate her way through the haunted mansion. To progress, you must solve the mansion's various gimmicks, puzzles, and minigames! Although the game is intended as a short story, it does include multi-endings depending on your choices and actions. *The protagonist is from the manga
"EDENS ZERO"
, but the game is intended to be enjoyable even if you are unfamiliar with the original manga!
*Currently, the game is only available in Japanese.
Interview Questions for Hiro Mashima
What made you create this game?

Initially, I was only interested in making this game for fun. But eventually, I realized that this would be a great way to introduce people into the original work "EDENS ZERO" – that is when I got more serious on this project!。

What is the must-see point of this game?

Definitely the costume system. Some costumes are only obtainable under a very rare condition.

What are your favorite games / games that inspired you?

Dragon Quest, Final Fantasy, Metal Gear Solid, Monster Hunter….There are so many that I can not even begin to list them all!

What do you prioritize when you create games?

The only thing on my mind at all times is making the game enjoyable. I have hidden a lot of easter eggs for the users to find!

Could you tell us about the advantages of using RPG Maker?

The fact that anyone can easily create a game without coding! The event presets are especially great.
GGG Dev Team Comment
At first glance we thought it was a typical dungeon-exploration game but how much we were proven wrong! The game is packed with choices and reactions as a result of the actions you take. As you progress, you would quickly realize that there is not just one answer to the problems presented to you. Difficulty is more geared towards casual audiences, where Game Over does not appear often. There are also ample hints available so that everyone can beat it ultimately. These game design decisions are excellent considering the emphasis of the game is multi-ending and hidden elements, such as special events. Players are encouraged to try different things in multiple playthroughs to gradually uncover them all. In that sense the replay-value of this game is absolutely marvelous. As Mashima-sensei mentioned that he really wants to "make the game enjoyable", the game design really does reflect this.
Game Highlights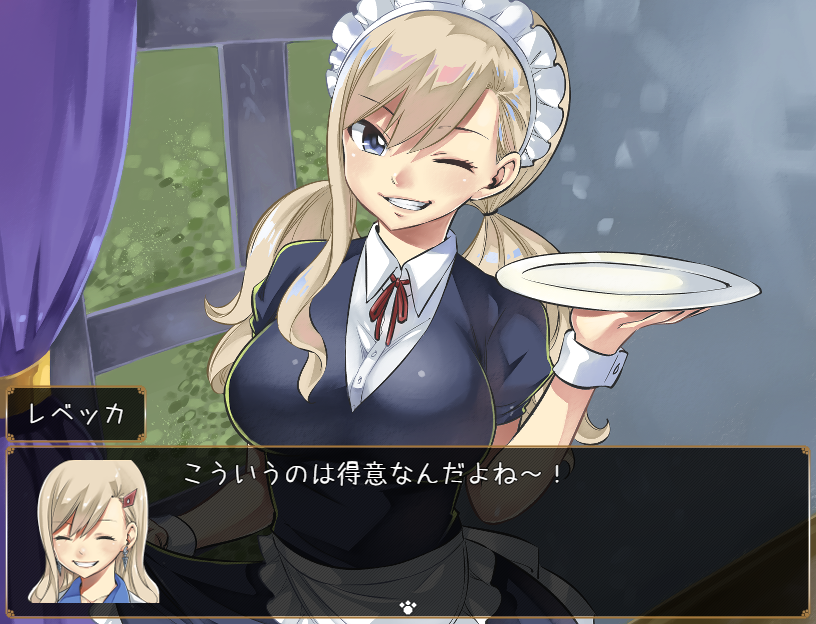 A Costume System that Actually Matters
Costumes could be found during the gameplay; Not only does it change the character's appearance and graphic but it may also influence a specific event! This attention to detail is enjoyable to discover and much appreciated by game players!